Let me introduce you to "Box", a 5 minute film from a design and engineering studio Bot & Dolly. In association with "The Creators Project", they delivered a mind-blowing short flick that brought CG into the real world.
The company made it clear that whole video was shot live and no compositing on postprocess were made.
Now, how did that happen?
They used a technique called " projection mapping " to the scenes. To make it simple,the 3D computer graphics are synchronized and projected to the platforms held by robotic arms named Iris and Scout.
The methodology was said to revolutionize and improve theatrical presentations. Well, why not – it's not hard to imagine how creative minds would handle the idea and produce great visuals.
See the video and let your eyes be the judge.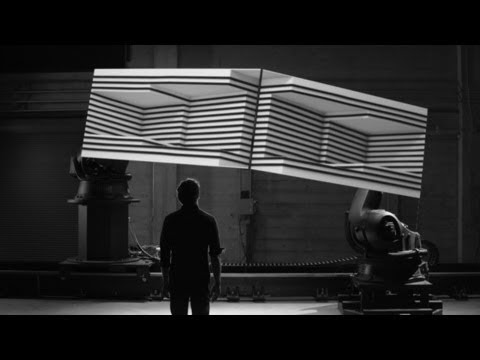 More About Bot & Dolly
The studio specializes on automation, robotics and filmmaking. They are based in San Francisco and known for their software/hardware provisions to feature films, TV advertisements, shows in Las Vegas, and large-scale art installations.
Check their website here.
Video Credits
Title: Box
Production Company: BOT & DOLLY
Executive Producers: Bill Galusha, Nick Read
Executive Creative Director: Jeff Linnell
Creative & Technical Director: Tarik Abdel-Gawad
Design Director: Bradley G Munkowitz
Lead Graphic Designers: Bradley G Munkowitz, Jason English Kerr
3D Artists: Scott Pagano, Bradley G Munkowitz, Jason English Kerr, Conor Grebel
2D Artists: Conor Grebel, Ben Hawkins, Pedro Figuera
Director of Photography: Joe Picard
Lighting Designers: Joe Picard, Phil Reyneri
Projection / Touch Designer: Phil Reyneri
Robotics Animation: Tarik Abdel-Gawad, Brandon Kruysman, George Banks, Michael Beardsworth
Robotics Operator: Michael Beardsworth, Brandon Kruysman
Prop Fabrication: Matt Bitterman, Ethan Dale
Script Supervisor: Ian Colon
Sound Engineers: Joe Picard, Michael Beardsworth
PAs: Sean Servis, Dakota Smith, Nico Mizono, Eric Wendel, Patrick Walsh
Editors: Ashley Rodholm, Ian Colon
Music / Sound Design: Keith Ruggiero
Sound Mix: Joel Raabe
Performers: Tarik Abdel-Gawad, Iris, Scout
Amazing isn't?  Feel free to share your thoughts about this mind-blowing video.
Share and Enjoy
The following two tabs change content below.
Mark is passionate for arts. Dance,design and illustration are just some of the things he enjoys doing. He is currently working as a Web Programmer,but his desire to be creative will always be something at heart.
Latest posts by Mark Vincent del Rosario (see all)